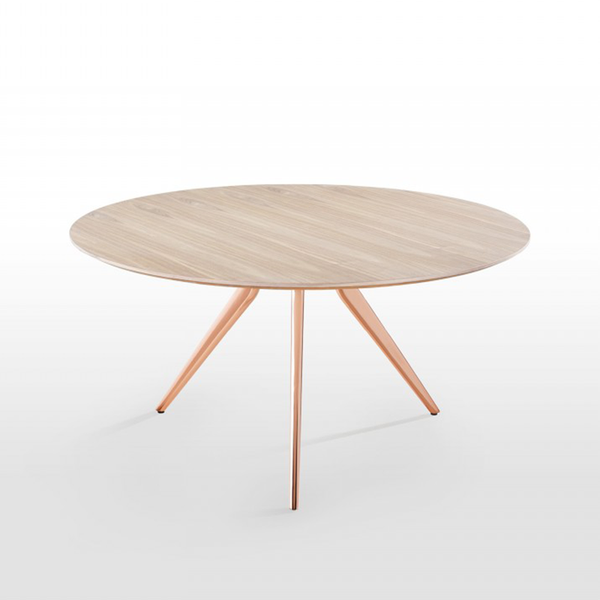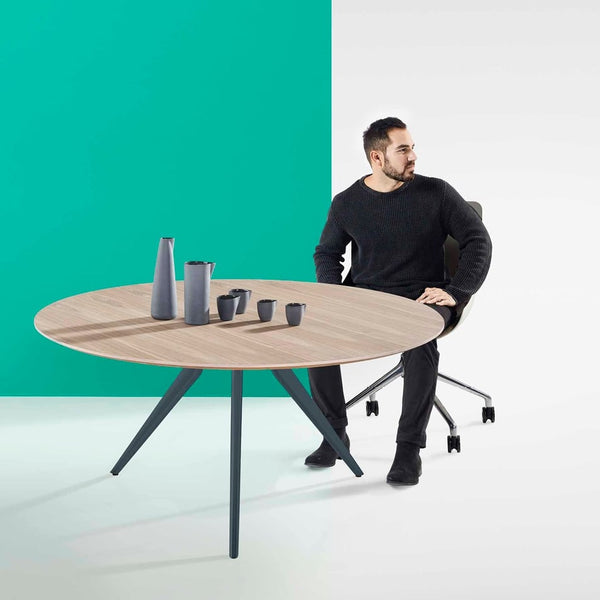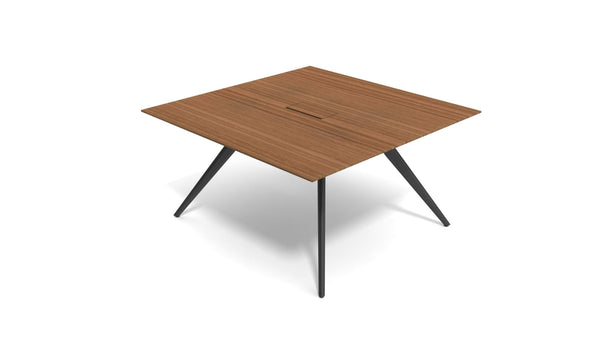 EONA Modular Table System Rect. - Thinking Works
Lead Time: 4-6 weeks
'Everything Old Is New Again'
Everything Old Is New Again (EONA) is a modular table system manufactured from post consumer recycled materials. Its outstanding environmental credentials, combined with its sleek and timeless design, makes EONA ideal for conference and boardroom tables.
EONA uses 100% post consumer recycled aluminium for legs and leg support inserts, post consumer recycled steel for outer leg supports, rails and adjustable glides (steel material is generally produced with a minimum of 10% post consumer content, however our suppliers state that for EONA this figure is closer to 40%), and recyclable polypropylene.
EONA promotes flexibility and diversity with legs that can be positioned at narrow or wide stances for small or large tables. Adjustments can be made both during and after installation, allowing the table frame to be reused for different future applications. EONA has been designed for 100% disassembly ready for recycling.
Thinking Works commissioned a Life Cycle Assessment to assist us in understanding the associated environmental impacts of product materials and finishes.
Size Options (Base Height 695mm):
3 Star:

Round: 1200-1500mm
Square: Not Recommended

4 Star:

Round: 1240-1600mm
Square: 950-1350mm
Tabletop Options:
Contact us for custom round & square tabletop options made in SA
Frame Finish (Powder coat Steel & Aluminium Frame):
Polished Aluminium Legs with Black Texture Frame
Seasonal Colour Powder-coat Legs with Black Texture Frame

Blanc (standard)
Noir (Standard)
Double Cream
Pink Salt
Nocturnelle
Morello
Scotland Sky
Green Smoke
Moonshine
Byron Blue
Axe
10 Year Warranty
Proudly Designed & Made In Australia
South Australian Contribution:
We are focused on supporting local manufacturing companies. This means we supply our furniture without packaging which is great for the environment but not great for shipping to locations outside our local area. Online orders can only be delivered to the Adelaide metro area. You will need to contact us directly to arrange shipping outside of the Adelaide Metro area. Please refer to the Shipping & Returns page for further information.
This item is produced specifically for your order. Please ensure you select carefully as we do not provide refunds if you change your mind.
We have made every effort to display as accurately as possible the colours and images of our products that appear at the store. We cannot guarantee that your computer monitor's display of any colour will be accurate.
Contact us for custom options or finishes not available online and deliveries outside the Adelaide metro area.