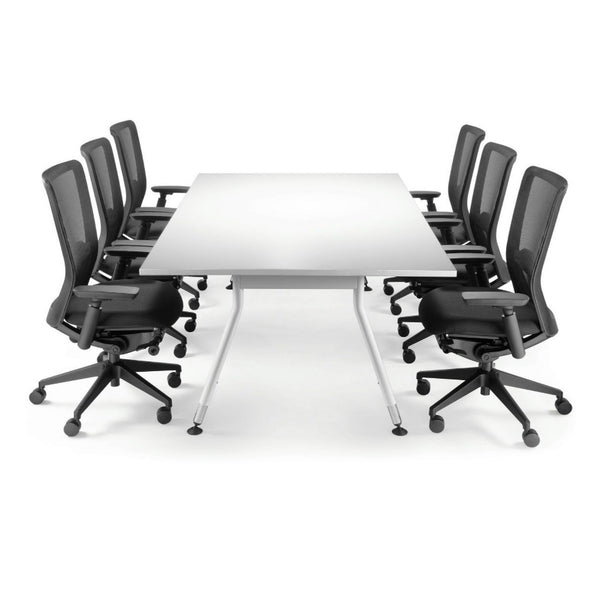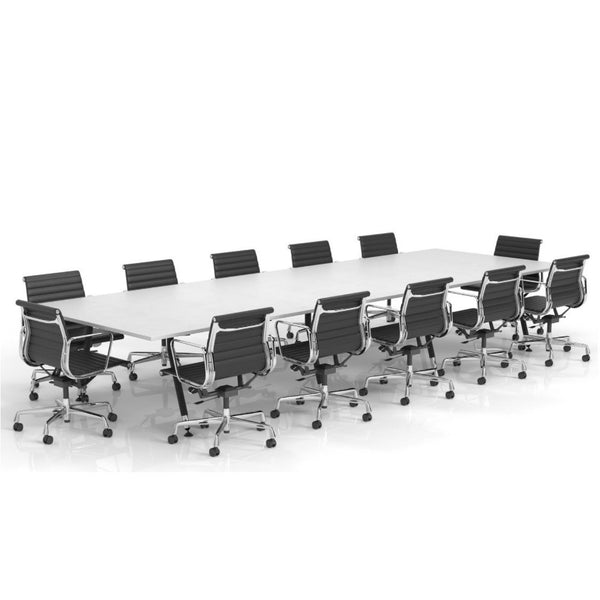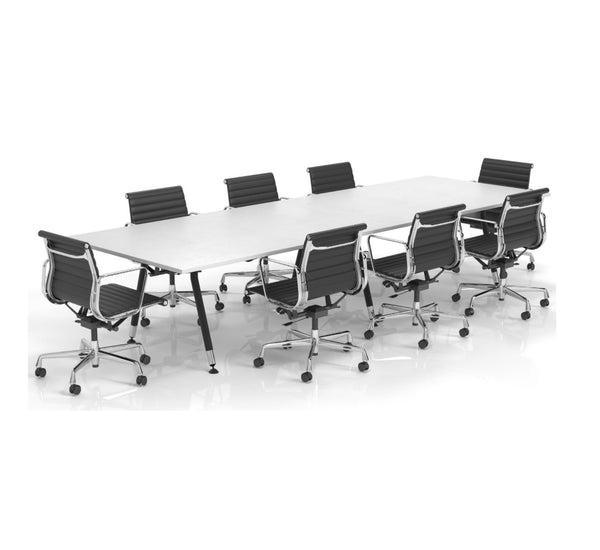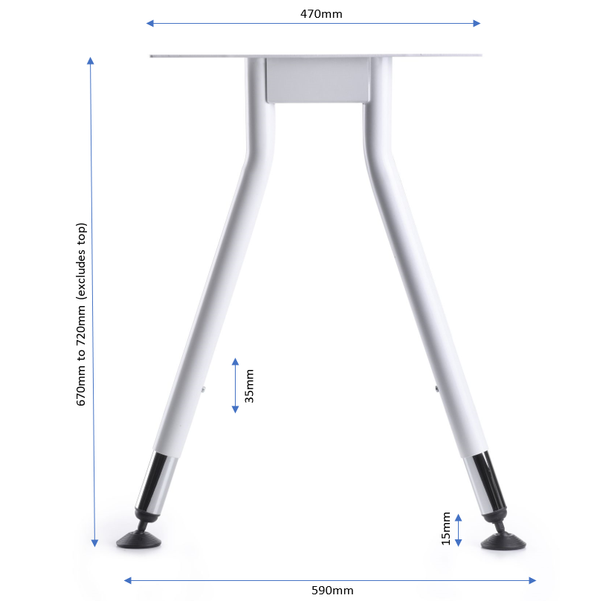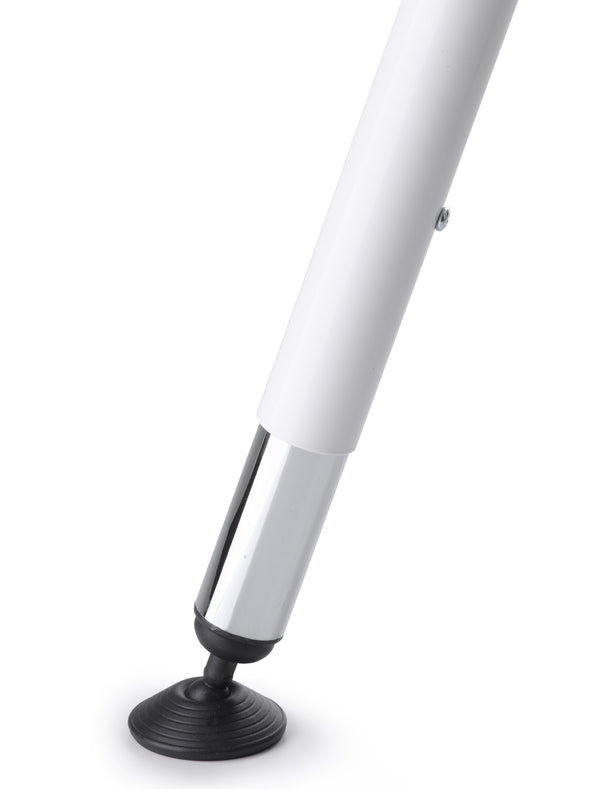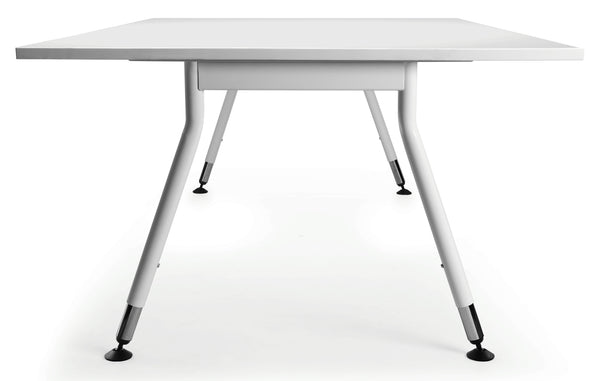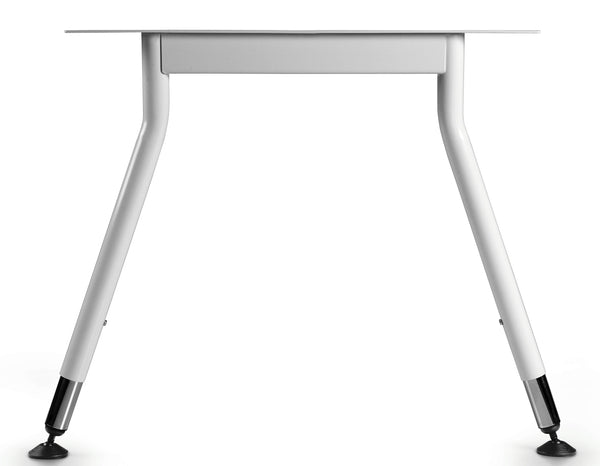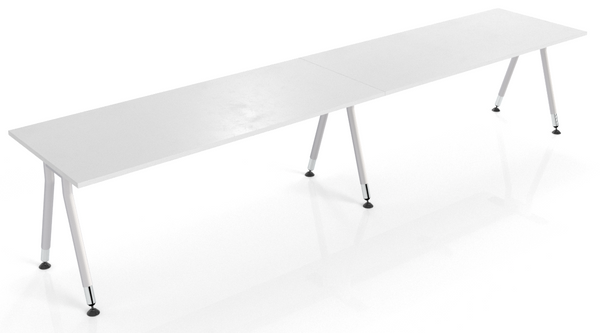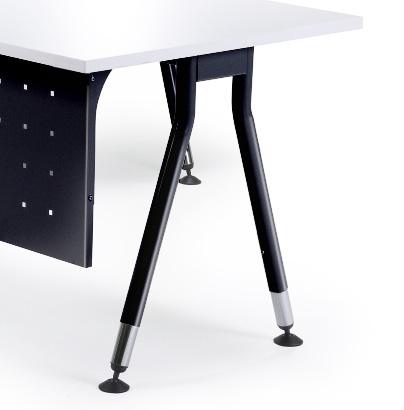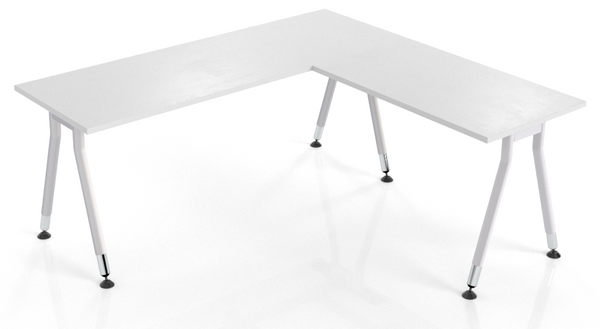 Vee Leg Table System
Lead Time: 4-6 weeks
The Vee leg system effortlessly delivers and exciting angle to any office. Vee is a clean, contemporary workstation and desking leg system that provides an added measure of professionalism to the entire design language of an office.
Featuring a host of engineering ideas, the frame is all along sturdy and sophisticated in design and structure.
This design's unique innovation is the adjustability of the legs height. With this feature, the work surface can be customised to suit the user's preferred height.
Versatility:
Vee is versatile, ideal as a desk, table, workstation or large boardroom table. This leg design integrates perfectly with numerous additions. Including many different forms of workstations, privacy screens, under-desk protection and fully integrated power, phone and data service. Vee is also perfect to coincide with most storage systems.
Vee Designed Leg:
The gently curved Vee leg design is strong and durable. The wide stance of the Vee leg allows for the frame to stay erect whilst also creating a modern, quality look. The foot of the leg rotates freely, ensuring the table remains stable over uneven floors. The steel and nylon construction provides durability resulting in a longer lifespan.
Height Adjustable Leg:
The technician height adjustable leg enhances practicality and versatility providing true ergonomic consideration for your entire workforce.
Vee Colour Range:
The Vee leg comes with a White Satin or Black powder coat finish with a chrome extendable leg. The wide-ranging worktop colour selection shows that this flexible desk can suit your needs.
Vee Tables:
Custom made to any size
Width (4 legs): 1000mm – 7600mm
Depth: 600mm – 1500mm
Frame Height, excluding top: 670mm – 720mm
Table Height with 25mm top: 695mm – 745mm
S.A. Contribution:
We are focused on supporting local manufacturing companies. This means we supply our furniture without packaging which is great for the environment but not great for shipping to locations outside our local area. Online orders can only be delivered to the Adelaide metro area. You will need to contact us directly to arrange shipping outside of the Adelaide Metro area. Please refer to the Shipping & Returns page for further information.
This item is produced specifically for your order. Please ensure you select carefully as we do not provide refunds if you change your mind.
We have made every effort to display as accurately as possible the colours and images of our products that appear at the store. We cannot guarantee that your computer monitor's display of any colour will be accurate.
Contact us for custom options or finishes not available online and deliveries outside the Adelaide metro area.