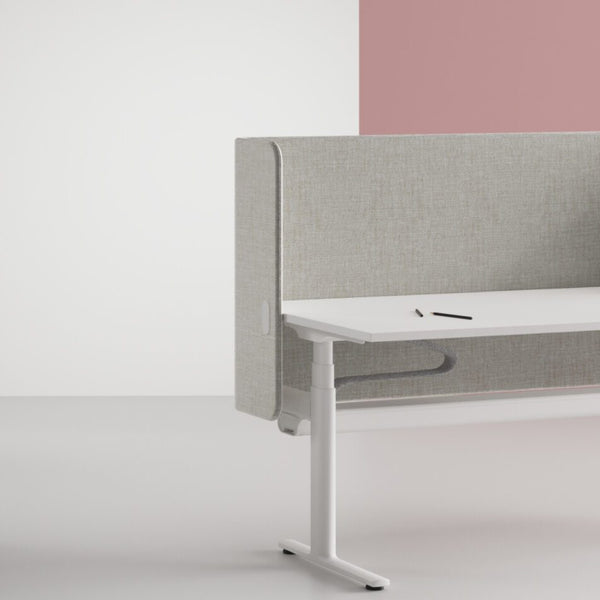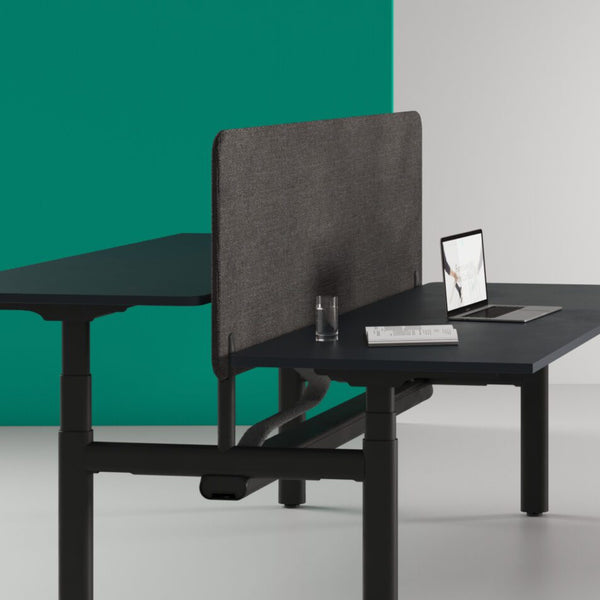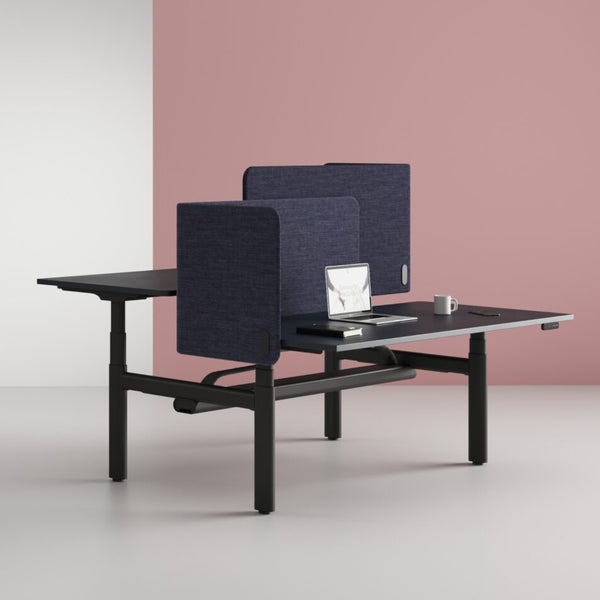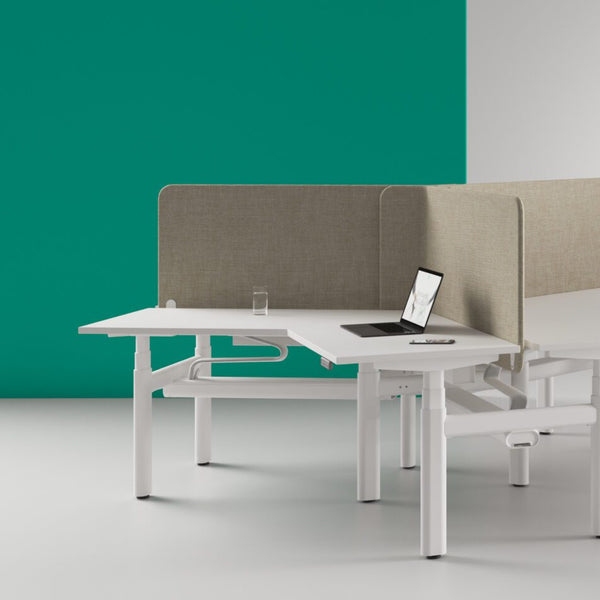 LOVOC Sustainable Screen System - Thinking Works
The Lovoc Screen is a modular, sustainable workstation screen designed with the entire product lifecycle in mind.
The unique and patented manufacturing process of the Lovoc Screen provides outstanding sustainability credentials.
Every year, over 8 million tonnes of office furniture is sent to landfill. Lovoc Screens are designed and manufactured using environmentally conscious components made from 60% recycled content and materials diverted from landfill. No stitching or glueing allows for easy disassembly so that components can easily be separated and sorted into the correct recycling streams.
Dimensions: Lovoc is made to order in custom dimensions in a straight or wrap around design.
Fabric Selection: Thinking Works recommends Woven Image's GLOBAL Fabric range to ensure that we can upholster screens without adding PU foam backing which eliminates 97% of adhesive used in similar, traditionally made screens. GLOBAL is available in 25 colours, and is Low-VOC Certified.
Brackets: Screen mounts are available in Noir and Blanc powder coat to match table frame
Mounting Options: Worktop Mounted Upholstered Screen or Frame Mounted Upholstered Screen.