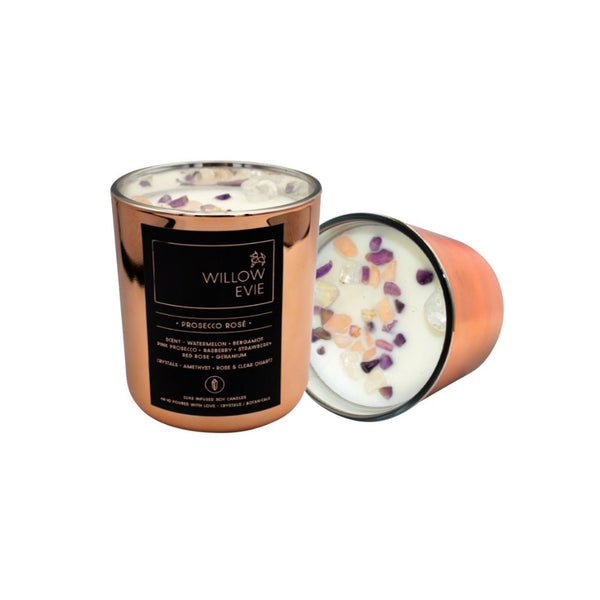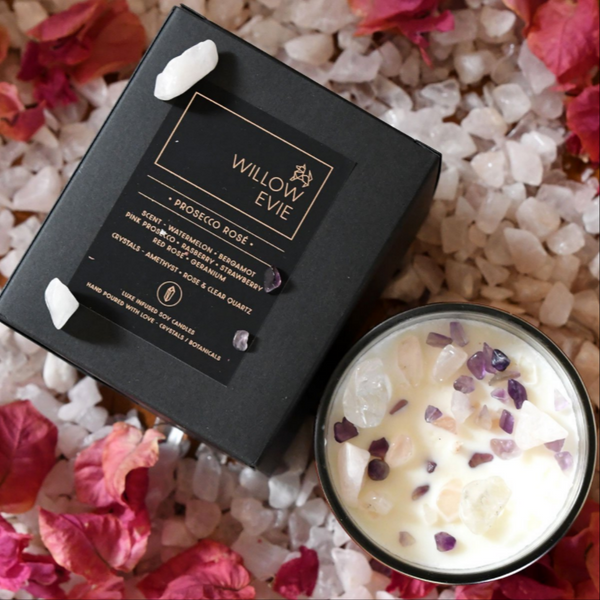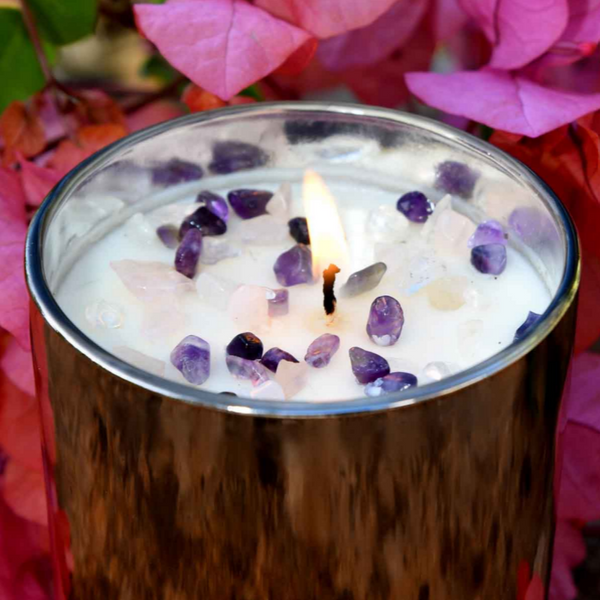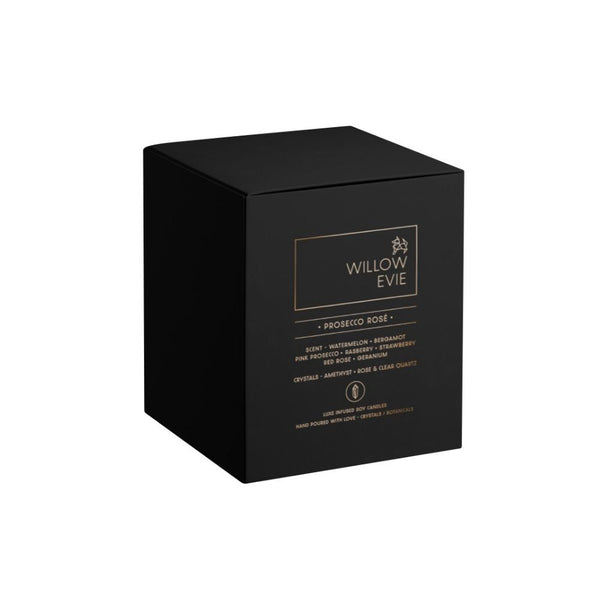 Prosecco Rose Candle - Willow Evie
An uplifting scent to wrap around every woman! This feminine candle, evoking relaxed afternoons when a glass of bubbles epitomises perfection, draws on the powerful blend of Amethyst, Rose Quartz and Clear Quartz to complement the stunning, subtle and pretty scent of Prosecco Rosé.
Candles are hand poured in South Australia with 100% pure soy wax, non-toxic natural plant oils and lead-free wicks.
Cut to the wick! 'To imprint the candle memory trim the wick to 5mm, then burn until a pool of wax reaches the glass edge'.
Product Features:
Great for bringing Clarity, Love and giggles to your space
Scent - Prosecco Rose
Crystals - Amethyst, Rose Quartz, Clear Quartz
Top Notes - Watermelon, Bergamot
Middle Notes - Pink Prosecco, Raspberry
Base Notes - Red Rose, Geranium
55 – 60 hours burning time.
S.A. Contribution:
We are focused on supporting local manufacturing companies. This means we supply our furniture without packaging which is great for the environment but not great for shipping to locations outside our local area. Online orders can only be delivered to the Adelaide metro area. You will need to contact us directly to arrange shipping outside of the Adelaide Metro area. Please refer to the Shipping & Returns page for further information.
This item is produced specifically for your order. Please ensure you select carefully as we do not provide refunds if you change your mind.
We have made every effort to display as accurately as possible the colours and images of our products that appear at the store. We cannot guarantee that your computer monitor's display of any colour will be accurate.
Contact us for custom options or finishes not available online and deliveries outside the Adelaide metro area.