Height-adjustable office desks are replacing traditional static desks everywhere. What began as a trendy feature for the corner office is turning into a world-wide phenomenon, following an increased focus on health, ergonomics, and efficiency at work. Some organisations even offer employees sit-stand desks in order to attract and recruit discerning candidates.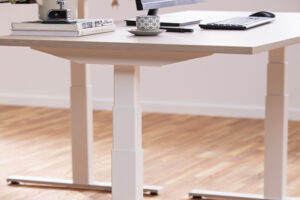 ELEVATED TABLETOPS REVEAL THE DESK BELOW
As a furniture designer, you naturally take all parts of the case you are working with into consideration. When it comes to height-adjustable tables – whether it is board-room tables or office desks – the focus on the legs carrying the table top increases, as they become a more visible part of the design experience.
Legs on a height-adjustable desk or table are called 'lifting columns', and as a natural consequence of the above mentioned trend, there has never been more focus on designing them, as there is today.
LINAK®, who offers the widest range of electric lifting columns on the market, has been leading the fast growing trend by continuously improving quality and design – caring for far more than just the visual appearance. Here, incorporating design to the very core of the development process is part of the secret behind their success.
SHAPES PROMOTE EXPRESSION
As mentioned above, the profile shape of a lifting column plays an increasingly large role when designing a new office desk. Since the renaissance, table legs have predominantly been either round or square. But as furniture design and aesthetics focus begins to change office landscapes, alternative leg designs have had a comeback.
Today, LINAK offers lifting columns with rectangular, square, round, and even ellipse profiles, allowing designers to create unique sit-stand desks. Some come in both 2-stage and 3-stage versions, and can be delivered in either regular or upside-down editions.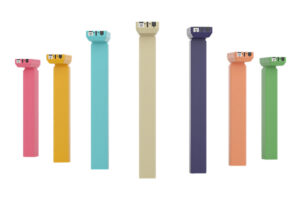 COLOURS CREATE FEELINGS
For many years, office desks had either black, grey, or white legs. Corporately neutral and very classic. This is, in fact, still the most common colour choice, when making modern sit-stand desks. But, it does not necessarily have to be that way. More and more manufacturers allow their designers to go for unique designs, and that require unique options.
Of course, LINAK® lifting columns come in the three standard colours: black, grey and white. These colours blend in easily and suit almost any desk design. However, if you want to design a desk in your very own colours, all lifting columns (and feet) can be delivered in your preferred colours.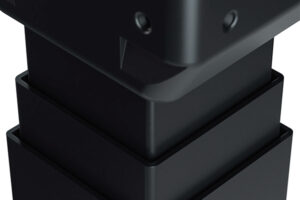 SURFACES CALM THE EYE
To maintain and support the overall desk design, the lifting columns carrying the table top, has to match the rest of the desk in elegance and smoothness. Making movement seamless and almost invisible has always been the ultimate goal.
For years, lifting column designs have been refined, and today smooth and discreet surfaces go hand-in-hand with stable and reliable performance. The currently most clear-cut example of this is the DL PLUS™ column variant made by LINAK®. Here invisible gliding pads and plane edges give the most clean appearance of any lifting column so far. The concept is being introduced to more and more in their product portfolio, giving designers even more options.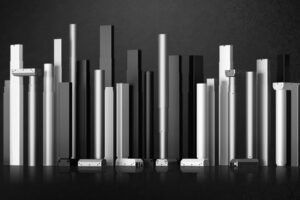 QUALITY ENGENEERING PROMOTES TRUST

On a more technical level, designers have a wealth of options when it comes to customising lifting columns and the setup around them. You can add different brackets, add a built-in Anti-Collision™ sensor solutions, or increase the load capacity from a standard 800 N/leg desk to heavy-load workstation with 1,200 N/leg.
For full design and setup flexibility, LINAK has created the assembly standard Kick & Click™. This not only makes it far easier and much faster to assemble an office desk. It also decreases the number of screws and bolts, interfering with your overall desk design. In general, the LINAK® Plug & Play™ stamp underlines the fact mentioned above – design is far more than visual appearance.
At LINAK every part of the office desk system can be combined across the office product portfolio.
So you still think an electric lifting column is just another table leg? Drop past the new Creative Systems Showroom to view our collection of LINAK height adjustable legs or contact us for more information.