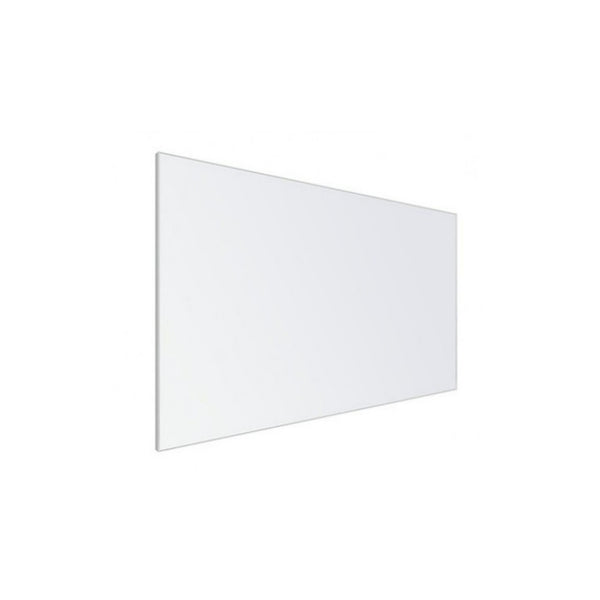 Slimline Frame Porcelain Whiteboard - CREATIVE SYSTEMS
Lead Time: 3-4 weeks
The Creative Systems Slimline Frame, Porcelain Whiteboard, provides a versatile and space-saving communication solution to fit any modern office or workplace. The anodised aluminium frame provides a clean and visually appealing look.
A 4mm lip in the aluminium profile protects the edge of the board surface and allows for multiple boards to be seamlessly joined together.
Perfect for heavy-duty use in schools, universities and meeting rooms, porcelain whiteboards provide the strength and longevity you need. The ultra-smooth, vitreous enamel and non-porous surface is scratch resistant and enables all types of markers to glide easily with minimal friction, eliminating ghosting and improving erasability.
Standard marker ink can easily be erased with a cloth or standard eraser, while permanent and semi-permanent inks erase with a solvent-based cleaner.
Product Features:
Scratch resistant, low glare surface
Space-saving slimline frame
Magnetic Surface
Made in South Australia
5 year Warranty
Size Options (width x height):
900mm x 900mm
1200mm x 900mm
1500mm x 900mm
1800mm x 900mm
2400mm x 900mm
1200mm x 1200mm
1500mm x 1200mm
1800mm x 1200mm
2100mm x 1200mm
2400mm x 1200mm
contact us for custom sizes
S.A. Contribution:
We are focused on supporting local manufacturing companies. This means we supply our furniture without packaging which is great for the environment but not great for shipping to locations outside our local area. Online orders can only be delivered to the Adelaide metro area. You will need to contact us directly to arrange shipping outside of the Adelaide Metro area. Please refer to the Shipping & Returns page for further information.
This item is produced specifically for your order. Please ensure you select carefully as we do not provide refunds if you change your mind.
We have made every effort to display as accurately as possible the colours and images of our products that appear at the store. We cannot guarantee that your computer monitor's display of any colour will be accurate.
Contact us for custom options or finishes not available online and deliveries outside the Adelaide metro area.